Menu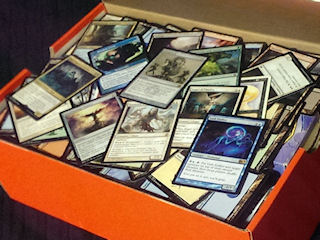 Want to take your existing Magic: The Gathering collection and turn them into a tier-one competitive deck?
Shoebox MTG is a tool to help you do exactly that!
How does it work?
Enter your collection into Shoebox MTG
Click on "Find Decks" to search recent decks that have done well
You'll get a list of decks that you can build, based on the cards you already own.
You can add the missing cards directly to a cart on TCGPlayer.com, or take the list to your LGS
Sounds great. But isn't entering my whole collection tedious?
Shoebox MTG provides a couple different ways to get your collection entered quickly